Smile! You're in good hands.
We would like to welcome you to our office. We take great satisfaction in helping you maintain optimal oral health. Our practice is devoted to comprehensive and preventive patient care.
Throughout our website, you will find an abundance of information about our practice, procedures we provide, and dentistry in general. Please explore and learn as much about dentistry and our services as you desire. We believe our patients should have as much information as possible in order to make important, informed decisions regarding their oral health and treatment options.
Our patients are our most important asset , and we strive to develop long-lasting, trusting relationships with all of our patients. Your referrals are welcome and appreciated. We look forward to seeing you!
We are located at 137 West Street Road Feasterville,PA. That is across from the Giant Supermarket on Street Road in Feasterville and at the corner of Street Rd and Hoover Ave.
Our office telephone is 215-357-1306 and our voice mail can take messages or give you an after hours contact phone number for emergencies should the need arise.
Voted one of the Philadelphia suburbs' Top Dentists in 2011, 2021 and 2022 by Suburban Life Magazine.
https://www.suburbanlifemagazine.com/article/2729/Ready-for-Their-Closeups
www.suburbanlifemagazine.com/articles/?articleid=347
Your dentist is a Master of the Academy of General Dentistry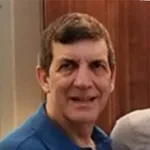 What does MAGD stand for after your general dentist's name?
Your dentist is a member of the Academy of General Dentistry (AGD), an organization of general dentists who are dedicated to professional development and continuing education. All AGD members must remain current with advances in the profession to provide quality patient treatment. A general dentist who is a "Master" in the Academy of General Dentistry (MAGD) has been recognized by other general dentists as a leader and an example to other dentists of the importance of quality continuing dental education to patient care. Masters have accepted the charge to keep abreast of advances in dentistry for the benefit of patients and the betterment of dentistry. They serve as mentors and leaders to other dentists pursuing continuing dental education. They set examples in their communities with their hard work, concern and involvement.
What are the steps to Mastership in the Academy of General Dentistry?
To earn a Mastership Award, your dentist must earn a minimum of 1,100 approved continuing dental education credits and pass a comprehensive 400-question examination. While attaining Mastership is a challenge, it allows dentists to remain current with what is new in dentistry, and to incorporate the latest techniques into their practices.
What's special about a dentist who has an award from the Academy of General Dentistry?
The Mastership Award is the highest honor available in the AGD and one of the most respected designations in the profession. The accomplishment meets the highest criteria for professional excellence. To accomplish this, Dr. Kaner completed 1,100 hours of coursework in 16 areas of dentistry to receive the Mastership Award from the AGD, a professional association of more than 35,000 general dentists. The achievement marks a significant milestone in his career, because the award demonstrates Dr. Kaner's long-term commitment to go above and beyond continuing educations requirements to provide his patients with the most up-to-date treatment options and superior patient care.
---
Friendly Staff... Beautiful Smiles... Welcoming Environment.
We are always welcoming new patients and we would love to have you as part of our dental family. Please explore our web site to learn more about us. You can find information about our staff, our office, and the procedures and services that we offer.
If you have any questions please call us. We love hearing from our patients and anyone who may be interested in becoming one.
We look forward to seeing you!